Frame for the media in national news and media
Project Profile
Text and context is our concern. We know exactly how to make the content of documents assessable without ontologies. So we have created an approach to media resonance analysis with a powerful partner. And we have been able to prove and develop essential elements that distinguish us as best-in-class. Well, but we are all about the content and the joy of AI!
At a glance - essential project data
Duration
From 2/1/2020 to 9/28/2020 with about 8 months of full engagement
Data and Tools
Market - News/Media
Sources
• Various media databases
• Extract with 25 MIo articles
• 2 years focus
150 National media
Integration
• Model evaluation Jupyter Notebook
• Presentation and Data Modeling: Power BI
AI Methods
• NLP
• DeepLearning
• Topic Modeling
• Supervised Training for Framing Issues
Engagement Use-Case
Analysis of framing influence in press releases (trend analysis, framing, tone, sounding).
Active Learning Procedures for minimizing supervised training effort.
Projection of framing INformaiton to the population.
Evaluability of messages with own evaluation KPI
Client motivation / Solution aims
Situationally appropriate formulation of messages

Identification of framings in press releases

Long-term studies of framing change

Measurement of media response to press releases.
AI Approach
AI key technology used in our solution
Graphical visualization of the trend intensity of individual topics in the media.
Solution Approach
• Individualized Word Model (German)
• SmartSearch
• Lemmatizing
• Active learning
• DeepLearning
• LDA
Project Approach
Simply agile
Project Type
Proof-Of-Concept (POC)
ML Integration and ML Operations
• Operation Integration API
• Visualization API Power-BI Web
• Results in Excel, CSV, API and PowerBI
Insights and Details
Can a message change the media - proof!
We were able to make the messages assessable and prove an influence of messages in the media articles.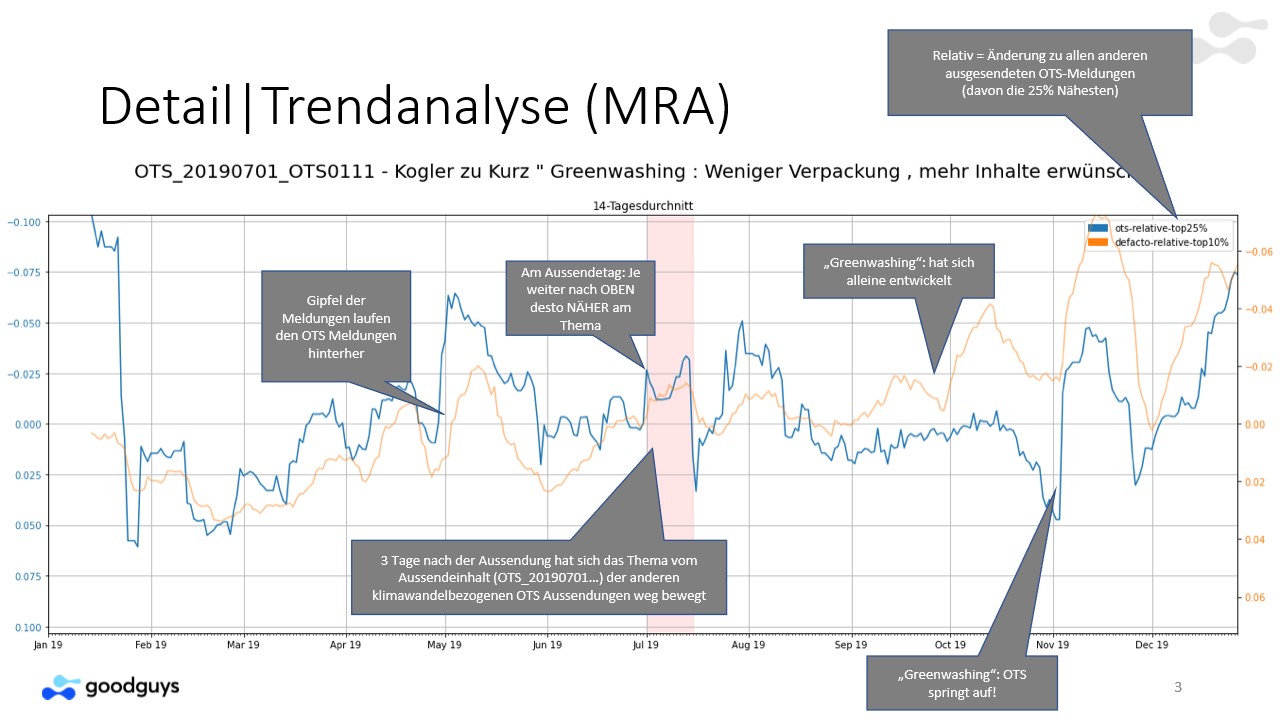 SmartSerach enables us as a technological platform (proprietary development) a contextual evaluation of articles, paragraphs, documents and reports.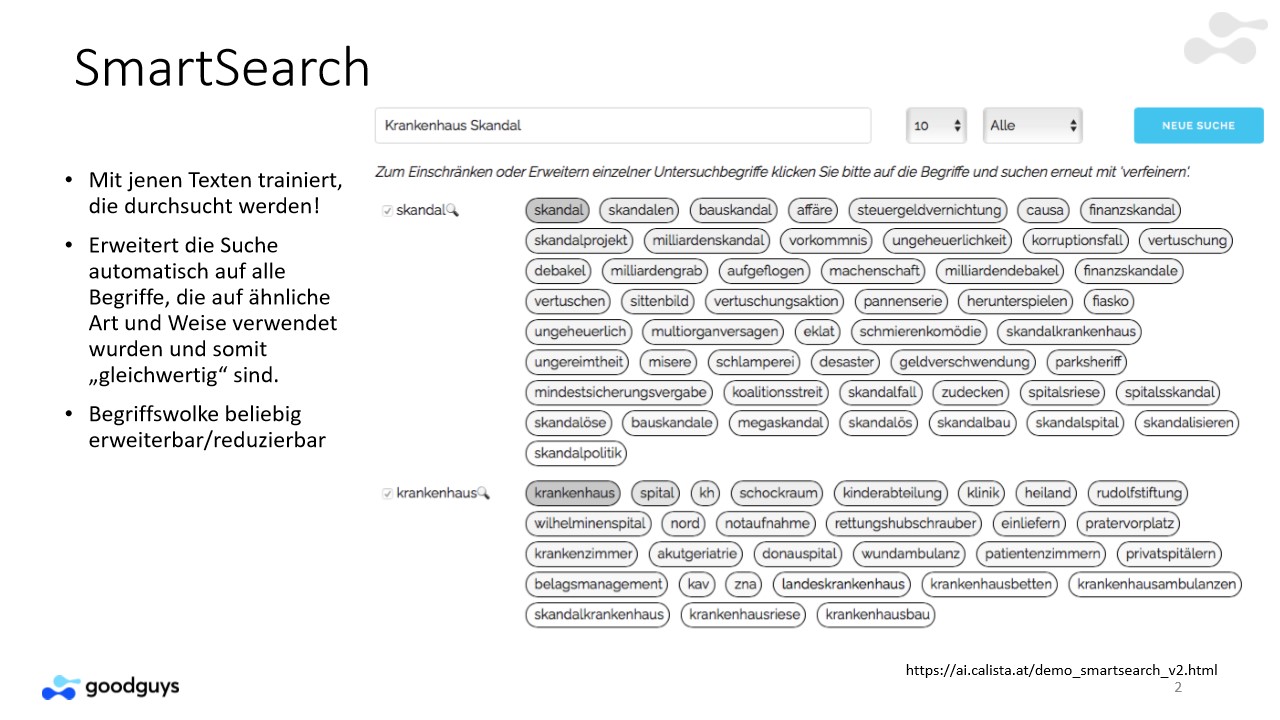 Even the change of the context in the course of the temporal reinterpretation of contents is recognizable and usable for us!