Be the first on the story on a global scale in News/Media
Project Profile
We support a global news/editorial system provider in keeping their news up to date for the editor's workstation.
At a glance - essential project data
Duration
From 9/1/2020 to 12/30/2020 with about 4 months of full engagement
Data and Tools
Market - News/Media
Sources
• Different media databases
• SocialMedia
• 20,000 messages per hour
Integration
• Web API for metadata enrichment with model generated data Quality
• Coupling with customer systems for continuous transfer to and from our models
• Approx. 100 Installations and Models worldwide / 2000 Users
AI Methods
• NLP
• ML
• Topic Modeling
Engagement Use-Case
Display upcoming topics by screening social media/global news content.
Client motivation / Solution aims
Efficient finding of stories

Sift through events despite information noise in social media

Be the first on the story!
AI Approach
AI key technology used in our solution
Track changing topics over time.
Solution Approach
NLP (English) LDA
Project Approach
Simply agile
Project Type
Operations/ML Ops
ML Integration and ML Operations
• Operations Integration API
• Azure / Docker
• VIsualizationAPI
Insights and Details
Automated theme clouds for automated theme feature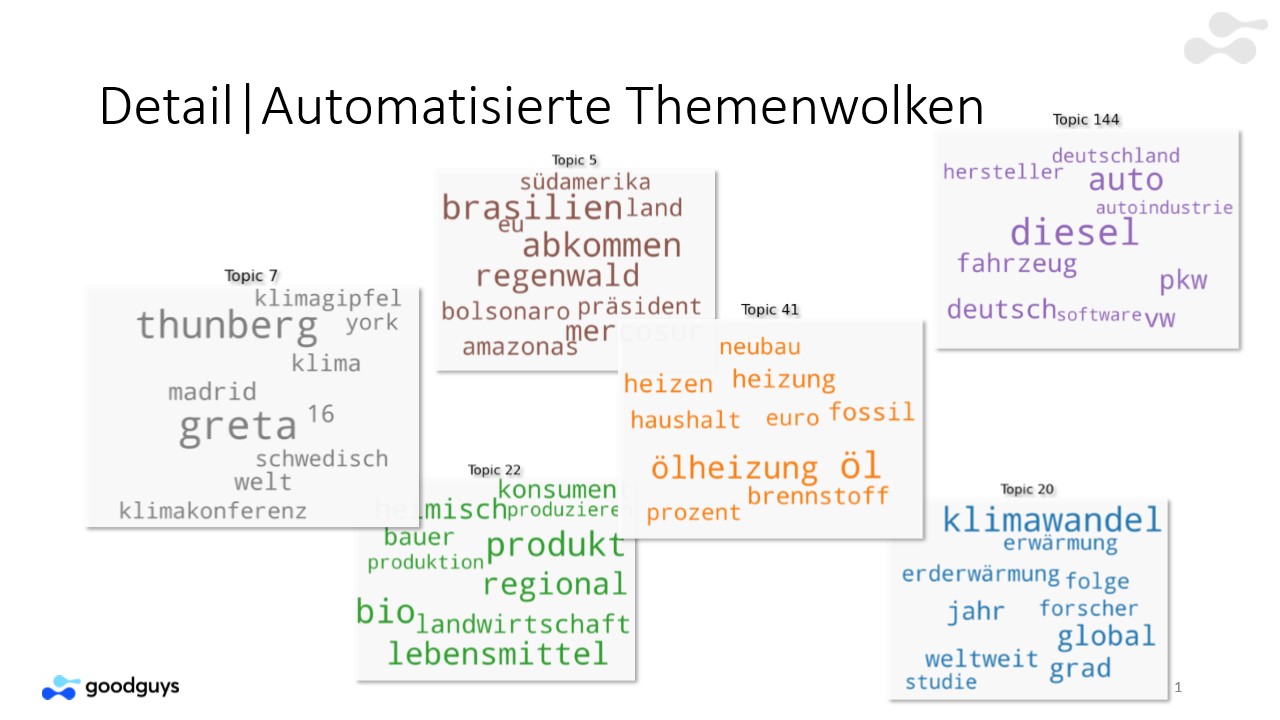 Fully automated API for customer installation (100 installations worldwide / approx. 2000 seats)